Guest Speakers丨CRO Global Summit 2020
(Click the photo above to learn more about CRO Global Summit)
The list of our honored speakers has released,
Have you been attracted?
Early-bird Tickets is On Sale!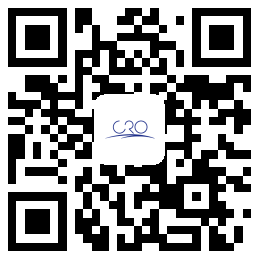 Wayne Silby
Co-founder and Chairman of SynTao
Mr. Silby is co-founder and Chairman of SynTao. He is founding Chairman of Calvert Funds, a $14 billion investment management group noted for their leadership in the area of Socially Responsible Investment (SRI). Furthermore, Mr. Silby serves as President of Calvert Social Investment Fund, supervising its private equity activities, and as Co-Chair of Calvert Foundation, a $200m investment intermediary that directs capital into needy communities.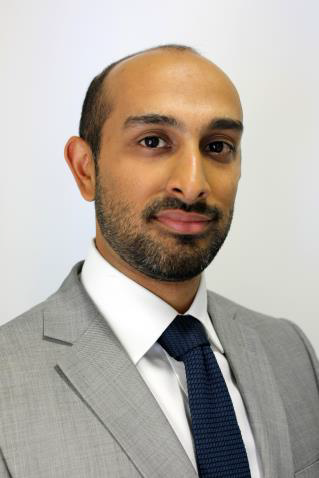 Kunal khatri
Minister-Counsellor, Director for Financial & Professional Services, Department for International Trade, China
Kunal Khatri is Minister-Counsellor & Director of the China Financial and Professional Services team for the UK's Department for International Trade (DIT). Kunal and his team lead on all policy and commercial engagement on financial and professional services in China, with a team across Beijing, Shanghai, Guangzhou and Hong Kong.
Prior to this, Kunal spent eight years at HM Treasury including as policy advisor on the rescue of Royal Bank of Scotland and Lloyds Bank, the euro area crisis, G7 cooperation on anti-money laundering and combatting terrorist finance, as well as serving as private secretary and speechwriter to the Chief Secretary to the Treasury, Sir Danny Alexander. Kunal has also worked at the World Bank, United Nations and The Economist Newspaper. Kunal graduated from Oxford University and the London School of Economics.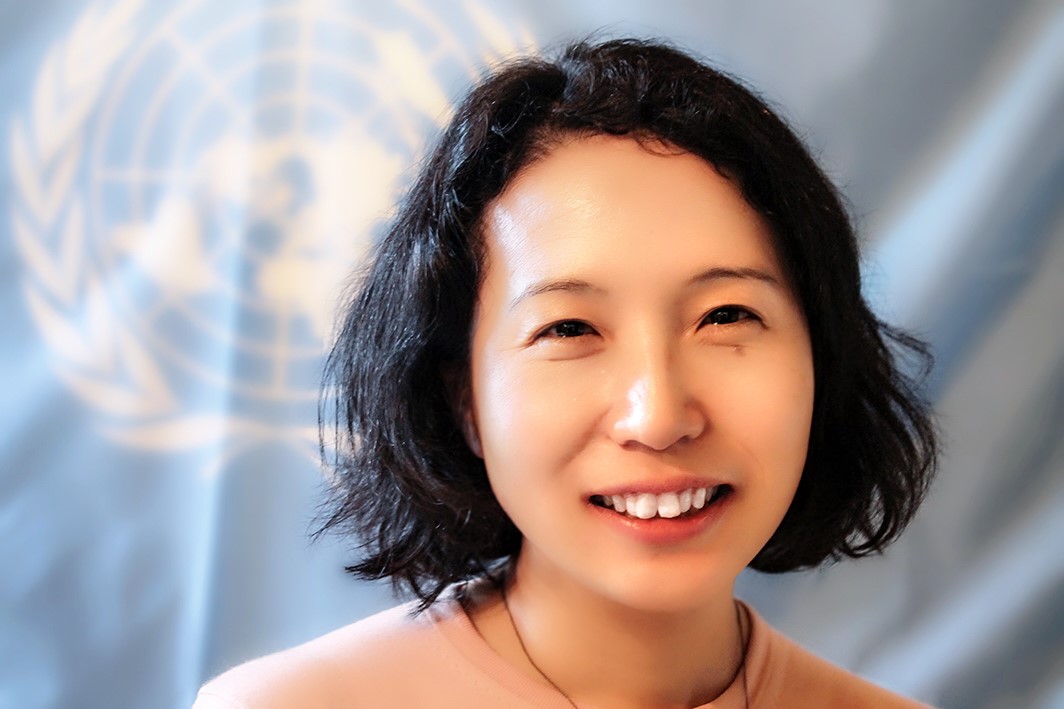 Yuki Yasui
Asia Pacific Region Co-ordination Manager, UNEP FI
Yuki Yasui, Asia Pacific Region Co-ordination Manager, UNEP Finance Initiative, has been working on sustainable finance for the last 16 years. She has recently moved to the UN Environment Asia Pacific Office to expand UNEP FI activities in the region. She works towards the acceleration of the development of financial institutions in the region that integrate sustainability as a value creation driver and which contribute to the UN Sustainable Development Goals (SDGs). She is a chartered accountant (ACA) qualifying with PricewaterhouseCoopers in London and has a BSc honours degree in Economics from the London School of Economics and an MSc in Environmental Change and Management from the University of Oxford.
Verna Lin
Head of GRI's Greater China Regional Hub
Verna Lin, the Head of GRI's Greater China Regional Hub, is an experienced sustainability and investment management professional. She co-founded and co-chairs the Hong Kong Society of Financial Analysts' ESG Committee. Verna's previous experience includes senior investment management roles across the Greater China region. Her knowledge and exposure in capital market equips her to interpret sustainability reporting from investors' perspective. GRI helps businesses and governments worldwide understand and communicate their impact on critical sustainability issues. Verna, representing GRI, seeks continuing collaborations with policy makers in Greater China Region to further advance global sustainability agenda. She is a CFA charter-holder.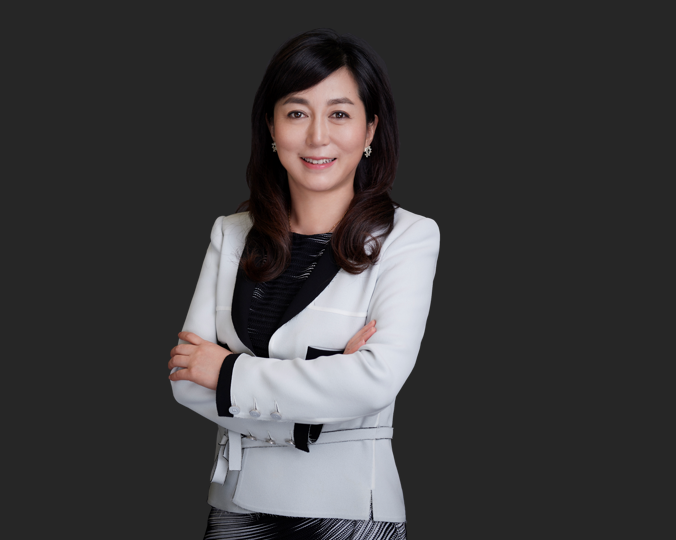 Adelaide Gu
Vice President, Greater China, Mead Johnson Nutrition
Adelaide Gu joined Mead Johnson Nutrition (MJN) in September 2016, serving as the Vice President of MJN, Greater China.
Before joining MJN, Adelaide served as the General Manager of British American Tobacco China, and the Board Director to a Joint Venture established by China Tobacco and British American Tobacco, aiming to explore global markets. Prior to it, Adelaide held various important positions in Yahoo China and Ogilvy Public Relations. Before joining private sectors, she worked in the Ministry of Foreign Affairs of China, and held overseas diplomat postings for years.
Adelaide holds an EMBA from Kellogg-HKUST, which is ranked No. 1 in the global EMBA programs.
Bo Huang
Vice General Manager of National Business Daily
General Manager of Shanghai Center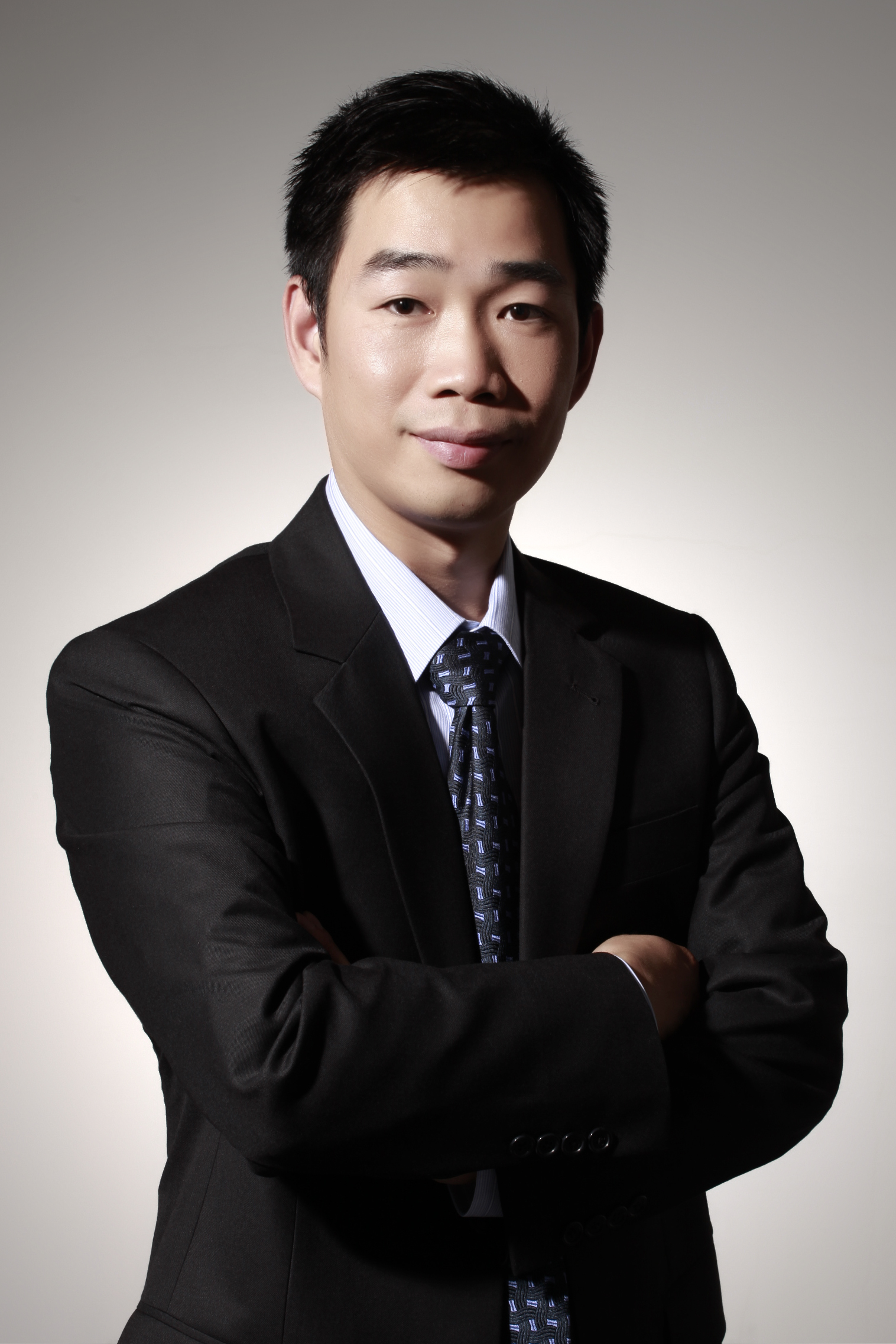 Peiyuan Guo
Chairman of CCM and General Manager of SynTao
Dr. Guo Peiyuan, who holds a Ph.D. in Management from Tsinghua University, is the general manager of SynTao and chairman of SynTao Green Finance. Dr. Guo Peiyuan continuously focuses on research and practices about corporate social responsibility (CSR) and socially responsible investment (SRI), with abundant experience on research, training and consulting services. Now SynTao has become a leading CSR consulting company in China with offices in Beijing, Shanghai, Guangzhou, Chengdu and Washington D.C.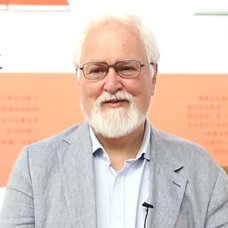 Hugh Peyman
Founder of Research-Works
Author of China's Change: the Greatest Show on Earth
Hugh Peyman is a Shanghai-based author and speaker, who reflects on what he has learned from over four decades living in Asia, the last 17 years in China. A development economist and economic historian at heart, he is particularly interested in how economics, politics and philosophy combine to explain Asia's recent re-emergence, while pointing to future long-term global trends.
Originally a financial journalist with Reuters and the Far Eastern Economic Review, Peyman spent 35 years in investment, economic and industry research. First, heading Asian research at Merrill Lynch and Dresdner Kleinwort Benson, then founding independent research firm Research-Works in 1999 to specialize in longer-term research to find Big Ideas and Misconceptions for leading global investors, as well as to advise corporations and multi-lateral institutions.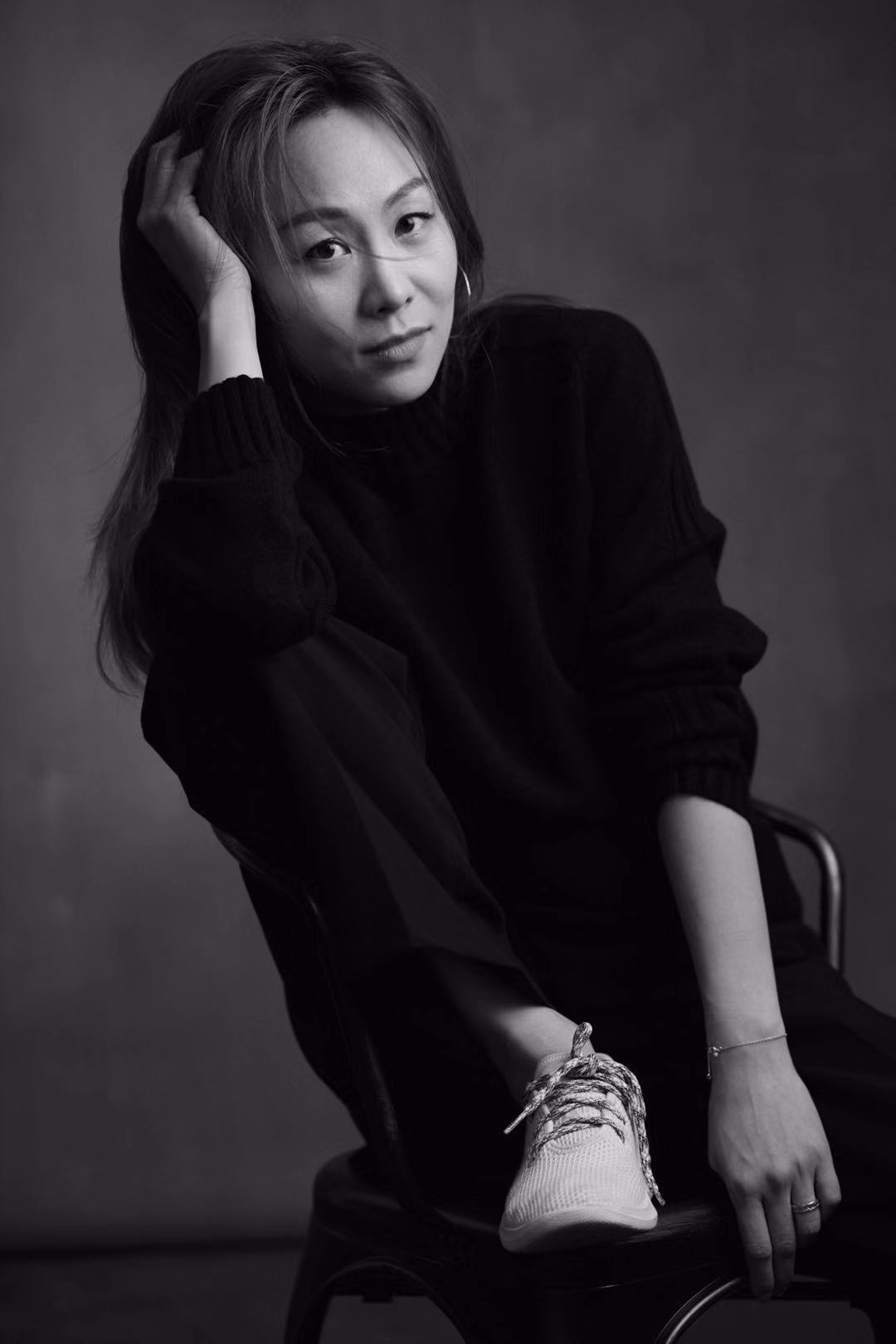 Tina Ting
Marketing Director of Allbirds China
Tina joined Allbirds in June of 2019 after leading the digital strategy at luxury fashion house Bottega Veneta. Prior to Bottega Veneta, she led the brand launch of Abercrombie & Fitch and Hollister in China as well as Asia Pacific. She was also part of the marketing team that supported the rapid retail expansion at H&M in 2011. Before her experience on the brand side she was leading a team at a media agency serving fashion and luxury brands including Chanel, Calvin
Klein, and other lifestyle brands. Tina is a graduate of the University of California Berkeley and earned a master's degree from Polimoda Florence in Fashion Business.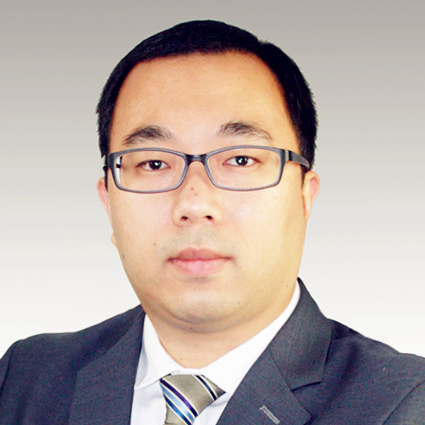 Tao Liu
Partner of SynTao
Mr. Liu is a vice President and partner of SynTao with extensive experience in CSR training and consulting for corporate, industry associations and governments in Yangtze River Delta Region. He focused on CSR information disclosure, CSR report writing and evaluation, and has participated in developing several local governments and industry CSR standards. He was also involved in revision work of GRI3.1's Chinese version and Financial Services Sector Supplement (FSSS)'s Chinese version. Before joining SynTao, Mr. liu has long been engaged in financial work and credit rating service.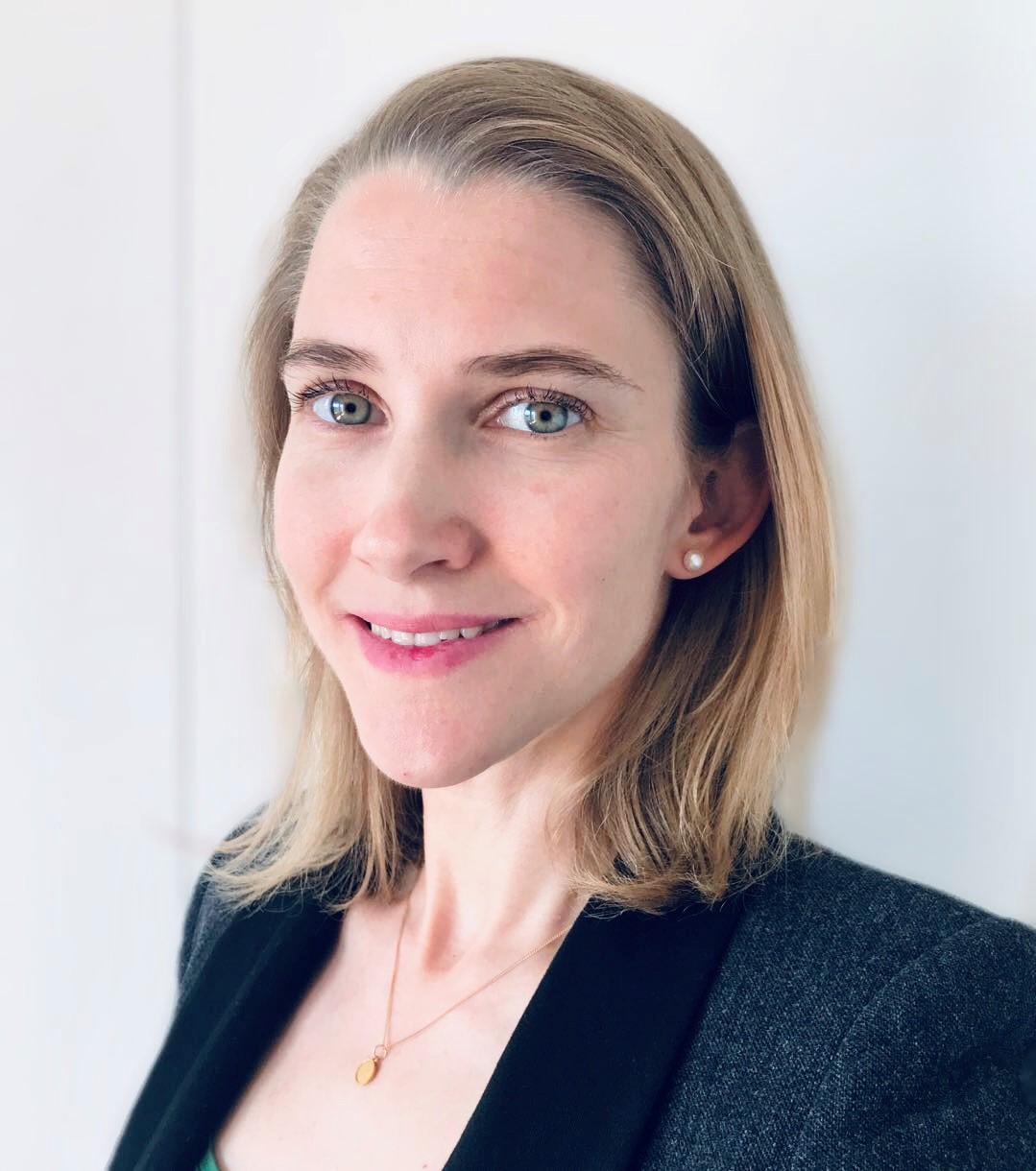 Anke Schrader
The Conference BoardChina Center for Economics and Business
Anke Schrader leads research on Corporate Citizenship and Sustainability in China at The Conference Board, a global business research think tank which includes 500 of the top-2000 global companies among its members. Anke's expertise includes China's sustainable development agenda, corporate sustainability, and civil society engagement. She is the author of numerous publications and frequently presents research at conferences, briefings, webcasts, and across a range of media outlets. Her work has been cited in Fortune China Magazine, Bloomberg Businessweek, Hong Kong Radio International, Bloomberg Radio, Congressional Quarterly Global Researcher, Bloomberg BNA, CNN International, and the China Daily. Anke has led multi-year research partnerships with Cornell University and Indiana University (funded by the Henry Luce Foundation and the Ford Foundation), was a guest lecturer at Cornell's Employment and Disability Institute, and has sat on the judging panel for several CSR-related corporate awards. Anke is also Chair of the American Chamber of Commerce in China's Business Sustainability Committee and a mentor for the Schwarzman Scholars Program at Tsinghua University.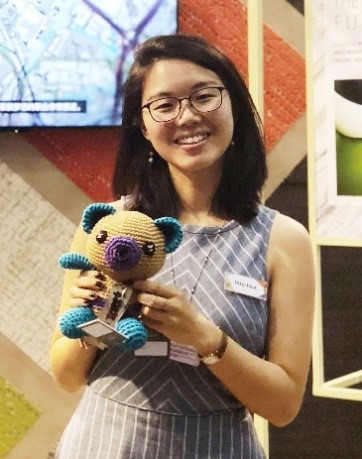 UB Qiu
Sustainability Lead, North Asia, Interface
UB Qiu is the Sustainability Lead for North Asia at Interface, a global modular flooring company and a leader in sustainability. She leads internal and external engagement around the company's sustainability strategy, drives localization of Interface's global initiatives in North Asia's context, and supports the mission to create a climate fit for life at all levels, from manufacturing to operations to management, for all stakeholders, from employees to customers to suppliers.
Prior to joining Interface, UB was a Sustainability Consultant with E&Y's Climate Change and Sustainability Services team helping improve companies' environmental and social performance. Prior to EY, UB interned at the World Resources Institute, a global leading environmental think tank in Washington D.C., working on driving consumers' eating habit to shift towards a plant-based diet to reduce the environmental impact from meat consumption. UB holds a B.S. in Environmental Policy and Psychology from the College of William and Mary in Virginia.
Ruby Lv
Partner of SynTao and
Co-founder of Impact Hub Shanghai
Ms. Lv is a partner at SynTao, who has been engaged in Corporate Social Responsibility (CSR) consulting and Social Responsibility Investment (SRI) research. She has assessed and analyzed dozens of Corporate Social Responsibility (CSR) practices and their impact on social and environmental contribution, with extensive experience in CSR evaluation and consulting, SRI, CSR report writing.
Gordon Guo
Project Manager, Corporate Engagement, CDP China
Project Manager, Corporate Engagement at CDP China, engaging listed companies to align their information disclosure with TCFD framework, helping corporates building capacity in environment management, and supporting the collaboration between investors and corporates. Prior to current job, Gordon worked for PwC and GIZ, as a consultant to help companies setting strategies. Gordon obtained international technology management master degree at Warwick University and received energy engineer degree at Polytech.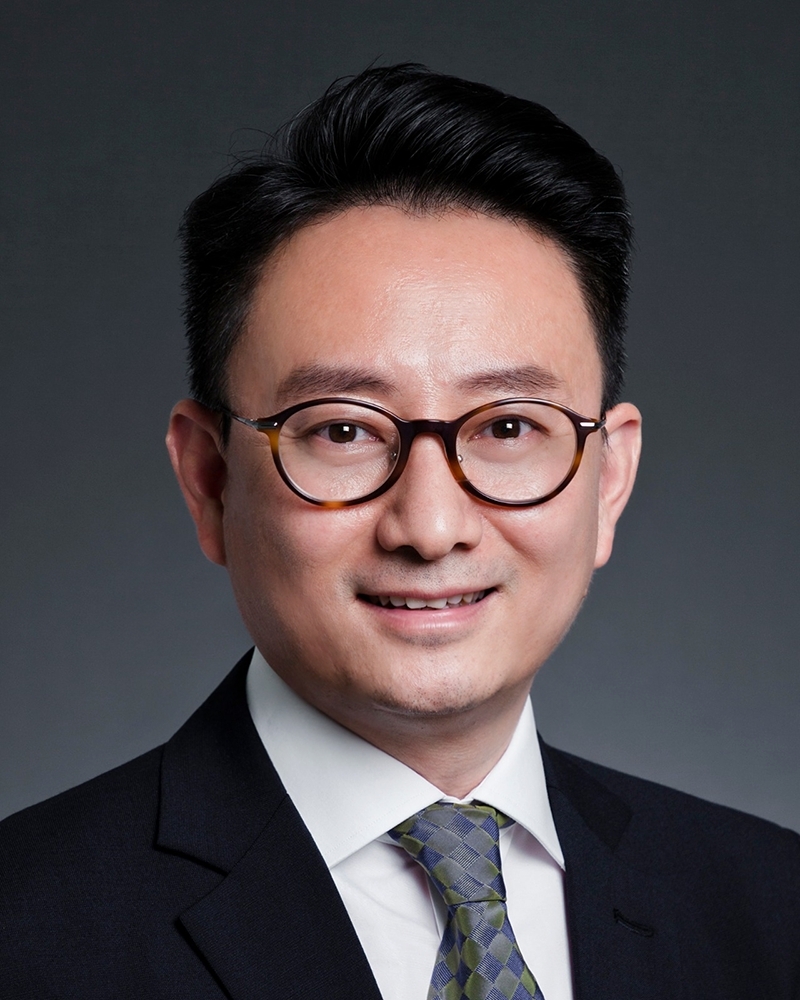 Plato K. T. Yip
CEO of Treelion
Vice Chairman of Elion International Investment ,Director of Elion Foundation Council, served as a senior executive in several multinational corporations and private equity funds, appointed by the Hong Kong SAR Government as a member of several special fund investment committees. Member of the Environmental Advisory Committee of the Hong Kong SAR Government, International visiting scholar of the US State Department, and Africa Wildlife Foundation Consultant, Statutory Director of International Climate Organization (Hong Kong).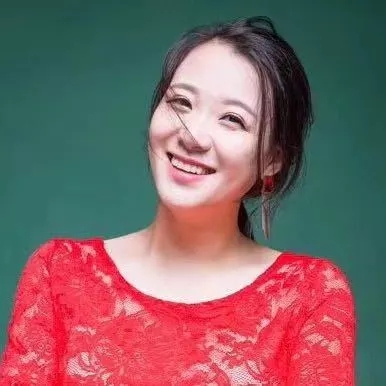 Xiaojing Fei
Impact Hub Shanghai Co-founder CEO
XiaoJing has years of experience in consulting and project management in environmental and social sustainability and she is also a senior team mentor. She has extensive experience in impact investment and social ventures. She participated in the creation of many non-profit organizations and social enterprises. XiaoJing is good at using tools such as design thinking and lean entrepreneurship to help entrepreneurs optimize product and project solutions, as well as community and field creation.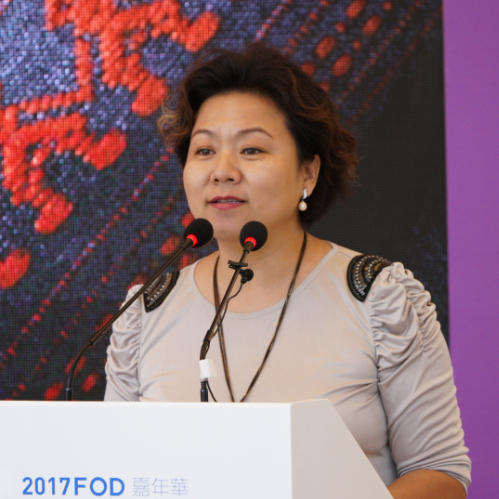 Ping Wang
CSR Manager Markor Furnishings
Ms. Wang joined Markor Furnishings in 2006. She currently holds the role of CSR manager, being in charge of CSR and branding projects. She established Markor Furnishings' CSR projects from three aspects: art education enlightenment in primary school, art education supports in university, and protection and inheritance on traditional folk art.
Wei Dong Zhou
Director, China office
World Business Council for Sustainability Development (WBCSD)
Wei Dong Zhou joins the World Business Council for Sustainable Development (WBCSD)as the new Director, China office. Wei Dong Zhou has more than 20 years of experience working across the Chinese government and in the not-for-profit sector, as well as in state-owned and multinational companies.
Prior to joining WBCSD, Mr. Zhou was the former Executive Secretary -General of the Alliance of Green Consumption and Green Supply Chain (GCSG) in China, and previously established the offices of TSC China. From 2005-2012, he worked as the China Country Director for Business for Social Responsibility (BSR). Between 1989-1999, Mr. Zhou held positions with the Weihai City Government and the High-Tech Development Zone Management Committee in Shandong Province.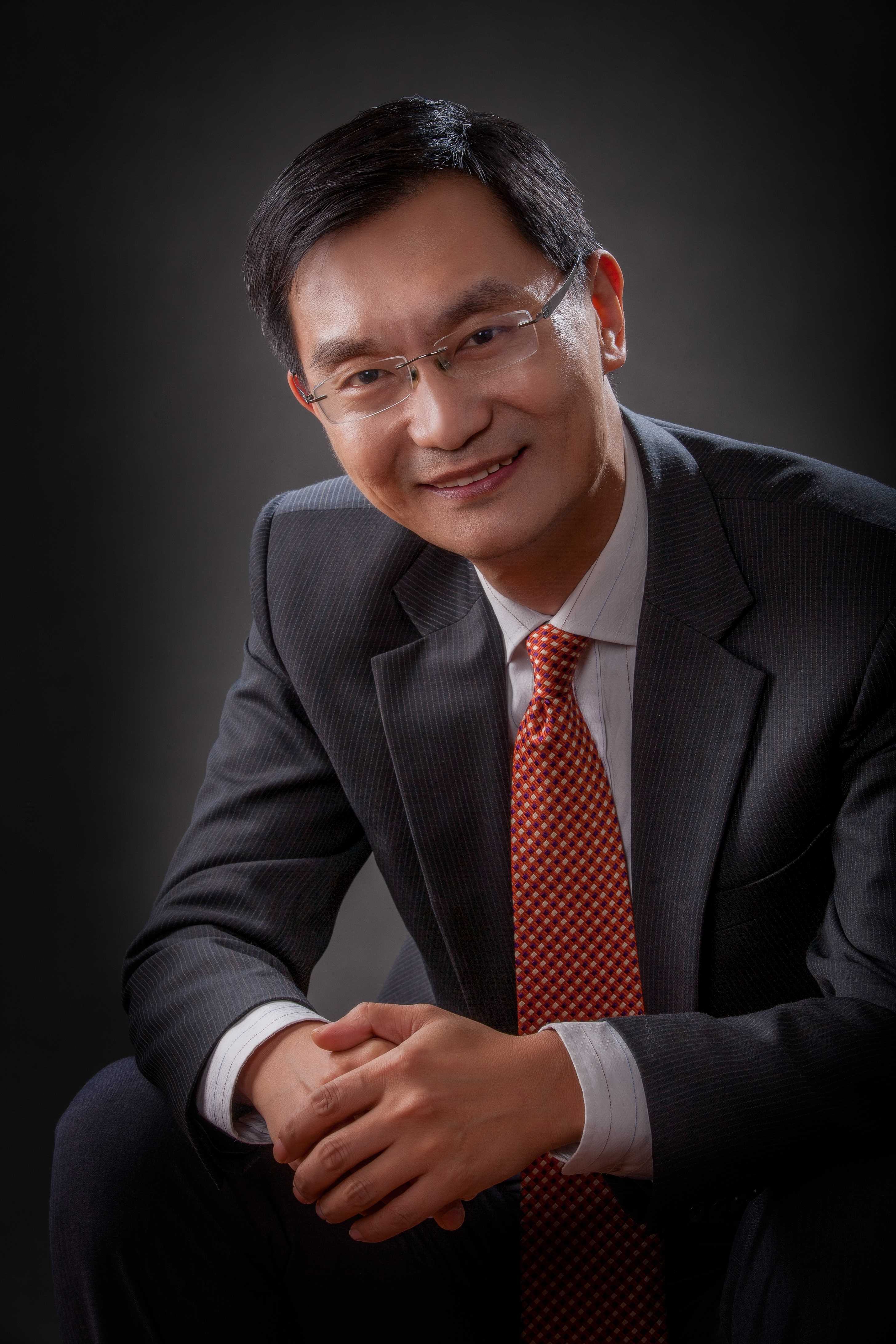 Congzhen An
Secretary of General Party Branch Marykay (China)
From 1992 to 1996 Qingdao University Major in Polymer Materials
From 1996 to 2001 Haier Group Vice Plant Manager of Air Conditioner Assembly Plant, Manufacturing director of Communication Business Department
From 2001 to 2019 Marykay (China) Co., Ltd Deputy Director of Regional Operations, Deputy Director of Learning and Development
May, 2019 Marykay (China) Co., Ltd Secretary of General Party Branch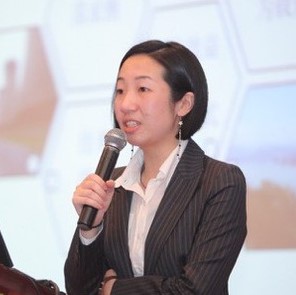 Zhenzhen Xu
Regional Manager of the Alliance for Water Stewardship Asia Pacific
Zhenzhen Xu is Regional Manager for the Alliance for Water Stewardship Asia Pacific (also known as Water Stewardship Australia) based in Shanghai. She previously worked as co-leader of the China Water Program for the International Finance Corporate (IFC), part of the World Bank Group; as a business development officer and project manager with Veolia Water in China and as a water engineer with Sogreah Environmental Protection Consultancy. She holds a Bachelor of Environmental Engineering from Tongil University (Shanghai) and a Master of Environmental Management and Development from the ANU in Canberra.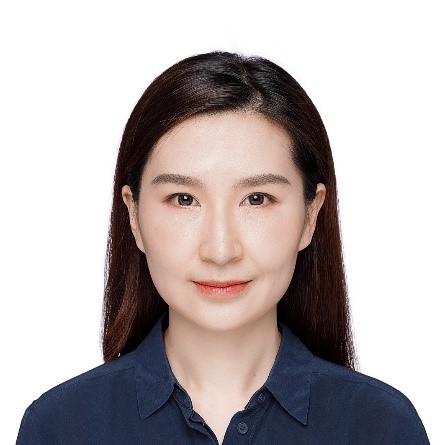 Zhe Wu
ESG Analyst MSCI China
Zhe Wu works in ESG research department in MSCI China. She is mainly responsible for communicating with listed companies on methodologies and help develop ESG business of MSCI in Shanghai. She also does research on ESG policies, providing insights of policy trends and statistics. Prior to MSCI, she worked in ESG Rating Team in FTSE Russell, and she has a deep understanding of ESG Rating Methodology.
Oscar Yang
Portfolio Manager of Impax
Oscar joined Impax's Hong Kong office in 2011 as an analyst focusing on Asia-Pacific research. Oscar began his career in the financial industry and environmental markets in 2007. He previously worked at Origo Partners as an investment associate and assistant fund manager, and prior to that at Midas Holdings. Oscar has an MSc from the London School of Economics.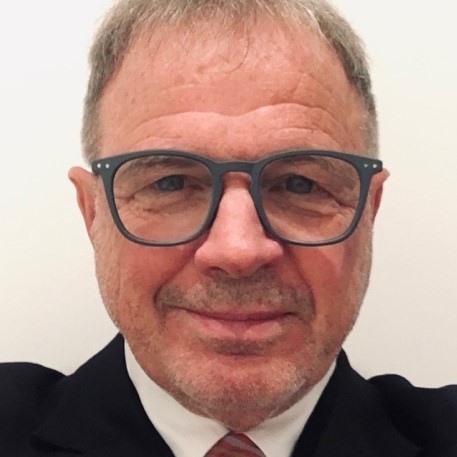 William (Bill) Valentino
Professor for Health Communications at the Research Center for Public Health, Tsinghua University
Bill has a proven track record as a thinker and doer in sustainability, social innovation, health literacy, health communications and CSR.
Bill retired from Bayer in July 2011 after 25 years working continuously in China. He pioneered the start-up of Bayer's first representative offices in Beijing, Shanghai and Guangzhou in 1987. He started Bayer's Corporate Communications for Greater China in 1998. In 2007 he also created and headed the first Corporate Social Responsibility Division for Bayer in Greater China.
In Sept 2014 he returned to Tsinghua as a Professor in the International Masters of Public Health Program to teach "Health Communications" until January 2019.
In 2019 began working with the Vira Life Academ and Spawo Foundation in Ladahk, India on projects that cultivate holistic education, fund social welfare, promote integrative medicine & healing as well as to work toward creating sustainability in the Himalayas.
Junxian Wang
Researcher of ChinaInstitute of Finance and Capital Markets
Junxian Wang, Researcher, China Institute of Finance and Capital Markets. Since Sept. 2012, she has worked in the CSRC system, was engaged in research and policy making in Futures, Internet Finance, Green Finance, Corporate Governance, STAR Market and other areas.
Youwei Tang
Communication Director of Tianqi Lithium Corporation
Ms. Tang has rich experience in branding, strategic consulting, CSR, PR, risk management and digital marketing for over 20 years. He used to work in Phillip China, IAAF Diamond League, BCW etc. He is communication director of Tianqi Lithium Corporation now, and is fully responsible for corporate public relations, brand promotion and corporate social responsibility.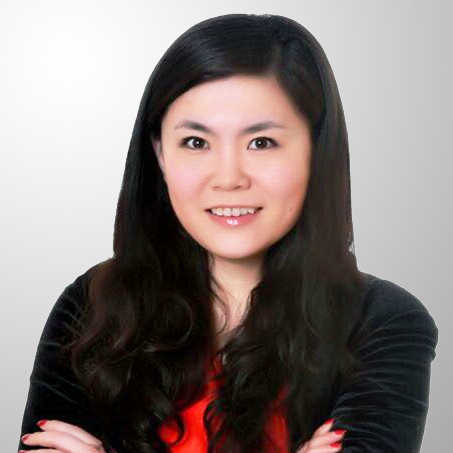 Fiona Lang
Partner of SynTao
Fiona has experience in multinational company and international public relationship company. She is now partner of SynTao and Director of China Sustainable Case Center, and is responsible for CSR consulting and promotion strategy. Prior to SynTao, she was Director of Public Affair at Walmart China, and was responsible for CSR strategy and conduction. She is focus on women independency, children's nutrition and health, community etc.
Jilai Peng
Partner of SynTao
Mr. Peng Jilai is a Partner at SynTao, Director of China CSR Map (CCM), Council Member for China Youth Climate Action Network (CYCAN) and certified trainer for Global Reporting Initiative (GRI).
Mr. Peng has years of CSR consultancy experiences and has served many MNC clients including Amway, Volkswagen Group China, Beijing Hyundai, Nissan, Abbott, CreditEase, Sony, IBM, etc. He is professional with CSR strategy and planning, CSR internal & external communication, CSR report training and writing, CSR program design and planning, monitoring and evaluation.
Registration
Location:Shanghai
Date:January 9th, 2020
▽ Early-bird Tickets ▽
250 yuan 200 yuan
▽ VIP/Alumni Tickets ▽
250 yuan 0 yuan
scan the QR code below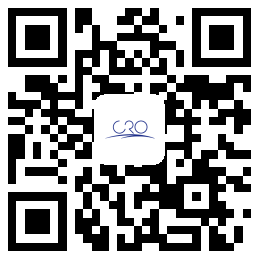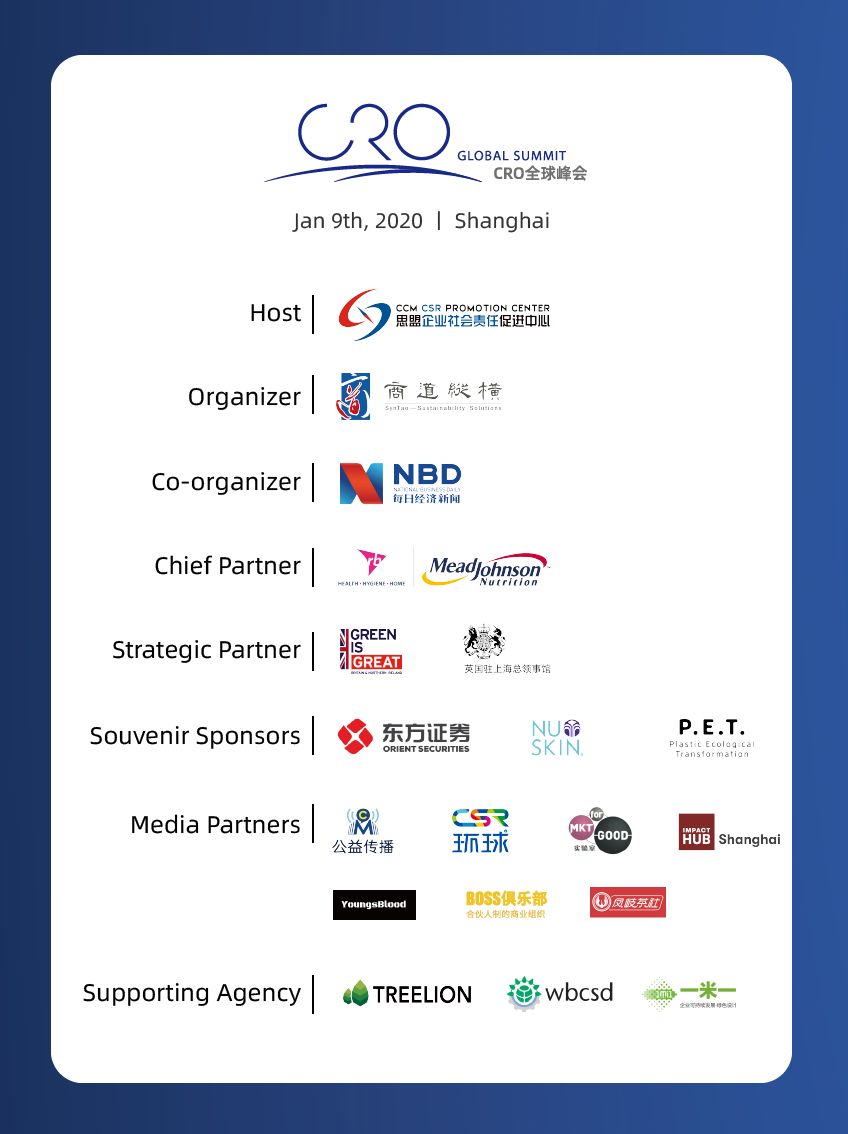 2020年1月2日 10